Justin Bieber's Beverly Hills Bachelor Pad is a $55k per Month Rental
Justin Bieber
Bev Hills Bachelor Pad Runs $55k/Mo
10/24/2017 10:46 AM PDT

EXCLUSIVE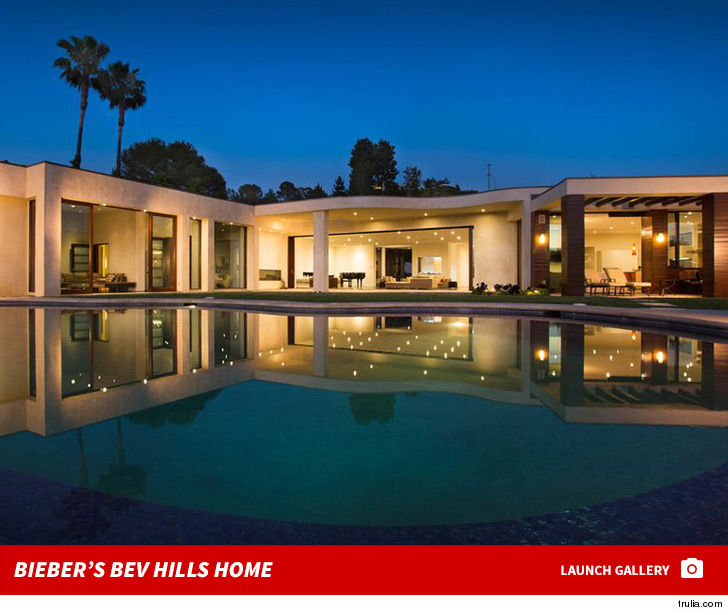 Justin Bieber can't be thrilled about an alleged trespasser on his property — but he's gotta be stoked about the crib itself, 'cause it's a bachelor's paradise.
TMZ has learned Justin's renting the Bev Hills house where an unwelcome intruder has shown up over the past week. He's spending a whopping $55k/month, and one look around the place explains why he'd fork out that kinda dough.
It's got 6 beds, 5.5 baths and over 8,600 sq. ft. — way more house than a single guy like Bieber needs. Not to mention it also has a movie theater, gym, home office, pool and spa, and a fire pit.
Oh, and the bathrooms come with their own TVs, or at least the one where JB took this pic does.
We broke the story … a woman was arrested Monday after cops say she was trespassing on Bieber's property, for the third time this week. 
Our suggestion … up the security, and park it. This house is too good to leave.